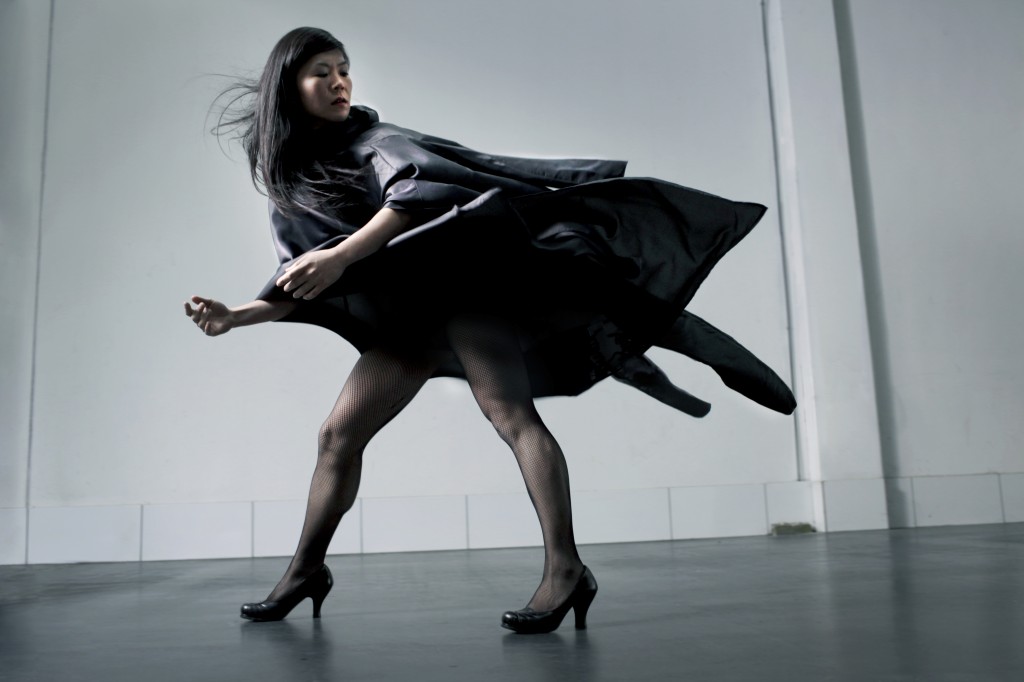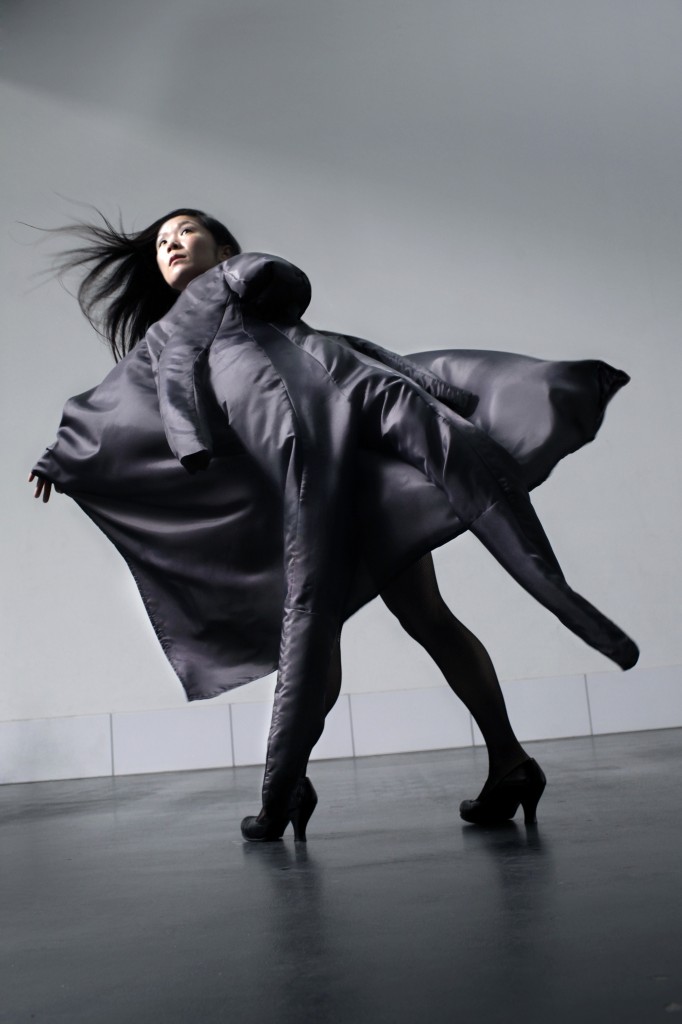 The wear-on installation The Other Wind Cape is a garment features a 3 dimensional body shape on its back, that inflates, moves and dances in the wind. The silhouette becomes a double body, two bodies back to back, as imaginary companions, or shadows maybe. Light weight waterproof nylon, limited edition.
The Other Wind Cape has integrated the Deste Fashion Collection in 2012, as part of a selection of 7 art and fashion projects made in 2011. The capsule 2012 was curated by Athina Rachel Tsangari for the Deste foundation.
……………………………………………………….
 additional credits
Concept and design Isabelle Vigier. Photos: Rutger Storm. Models: photos, Makiko Itto, video, Valentina Campora. Tailoring: Carla Ijff, seamstress: Sena Al Hedad. Made with support by Cloudfactory, Amsterdam.
Exposure
Barney's New York, Art Windows, June 2012 Capsule 2012, a film by Athina Rachel Tsangari Deste Art and Fashion Collection, 2012 Soepboer & Stooker, Amsterdam, 2012
SALON/2, Amsterdam, July 2011
Cloudfactory pop-up boutique, July 2011
Contact me about this project : mail me