May 22nd, 2020 § 0 comments § permalink
September 14th, 2019 § Comments Off on A Family of Three (band photo) § permalink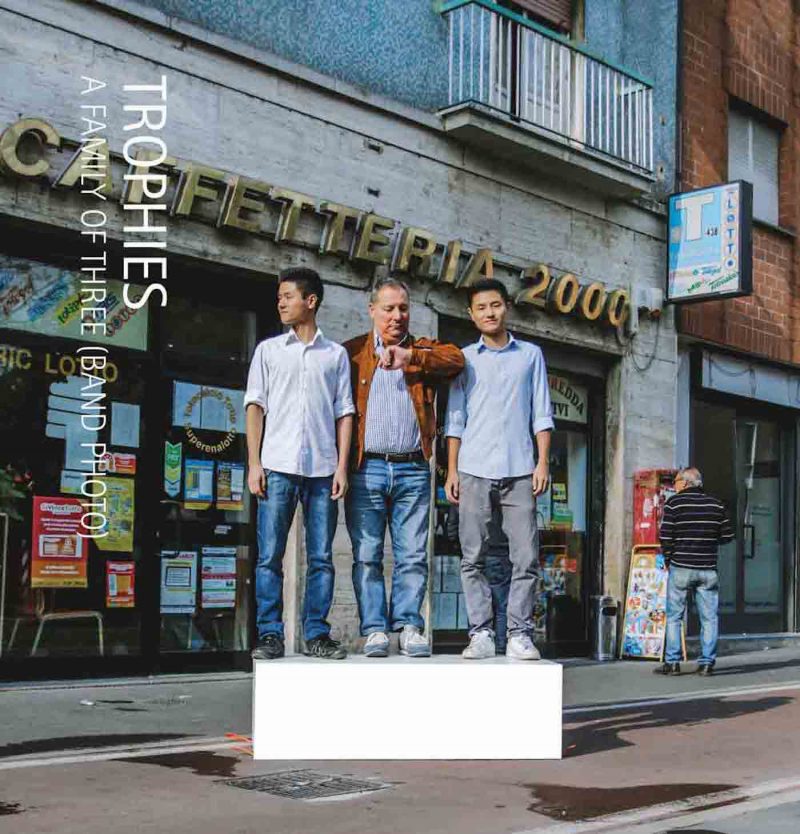 Alessandro Bosseti with his ensemble 'Trophies' with Tony Buck and Kanta Nagai. Photos by Michela di Savino. LP unsounds cat.number 58U. The text and photo series made specially for this album are also published in the collection and online stories by Unsounds. Alessandro Bosetti, Michela di Savino and Isabelle Vigier 2016/2017. View the story.
May 3rd, 2019 § 0 comments § permalink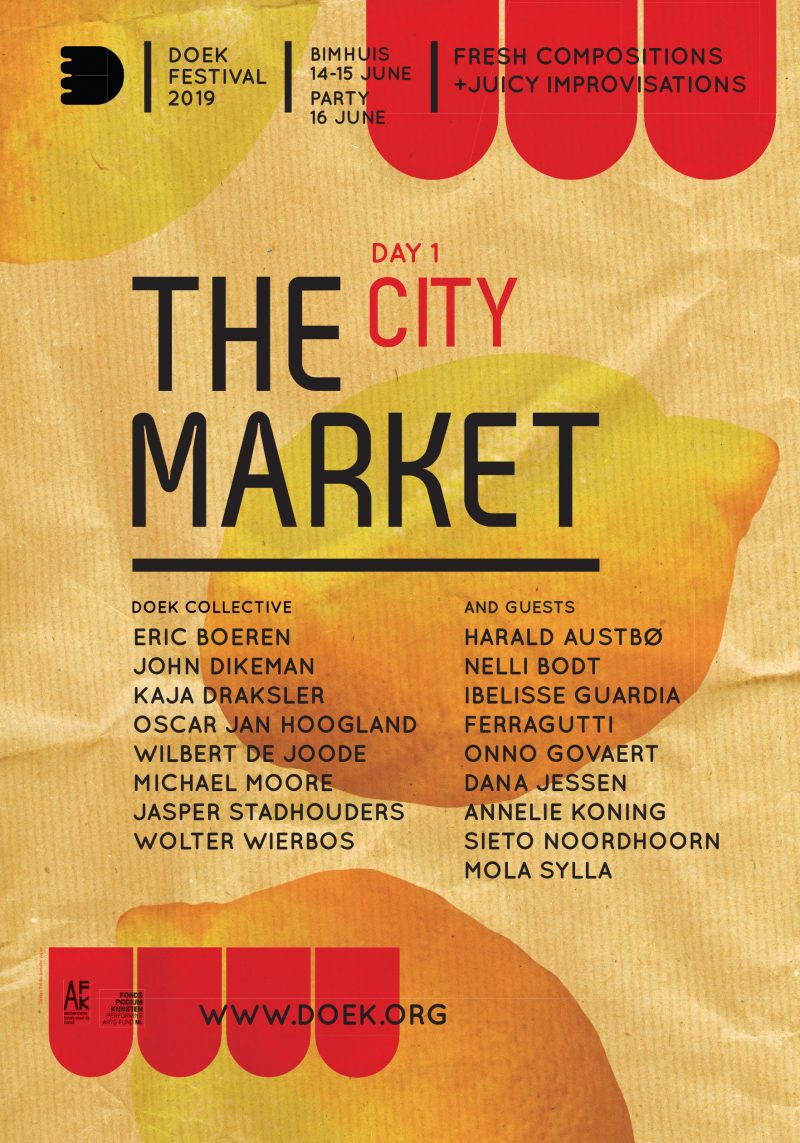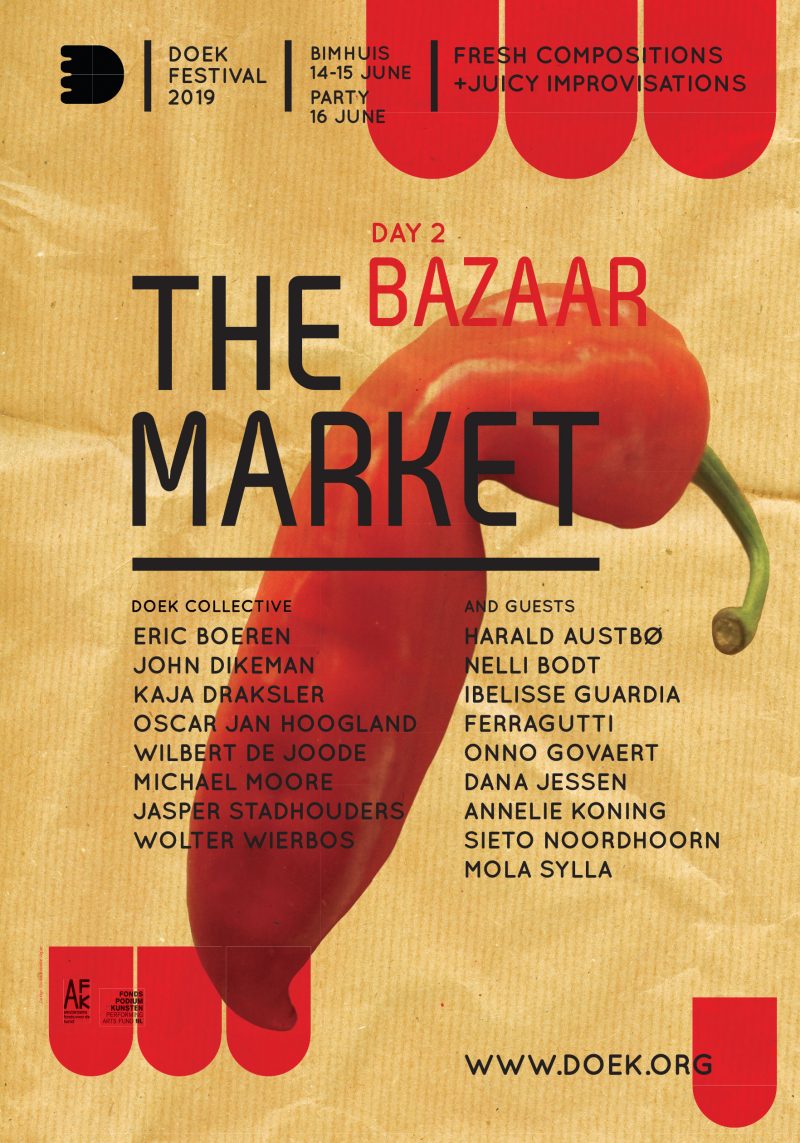 Doek Festival 2019 took the form of a musical market: during two evenings the members of the collective and their guests turned the Bimhuis into a place of exchange, where to start a conversation between musicians and public. It was a joyful and exciting event inspired by the liveliest places in our cities, where it's fine to be loud and to talk to strangers. The graphic design and the space design by Nelli Bodt were directly evocative of the theme.
March 3rd, 2019 § 0 comments § permalink
Composer Marko Ciciliani's essay on the concept of 'expanded performance', theory and practice, through 4 pieces by his hand documented in images text, and video. A book (80p.) with USB data carrier. Published by Champsd'Action, 2019.
March 3rd, 2019 § 0 comments § permalink
Joost Rekveld BluRay on the iconic experimental film label Re:voir, 2019. A box-set with 2 discs and a book (120 p.) featuring original texts by Joost Rekveld on the making of the films, archive images, and new photo material produced by myself for this release. Launch IFFR 2019. A co-production Re:voir and EYE Film museum.
March 3rd, 2019 § 0 comments § permalink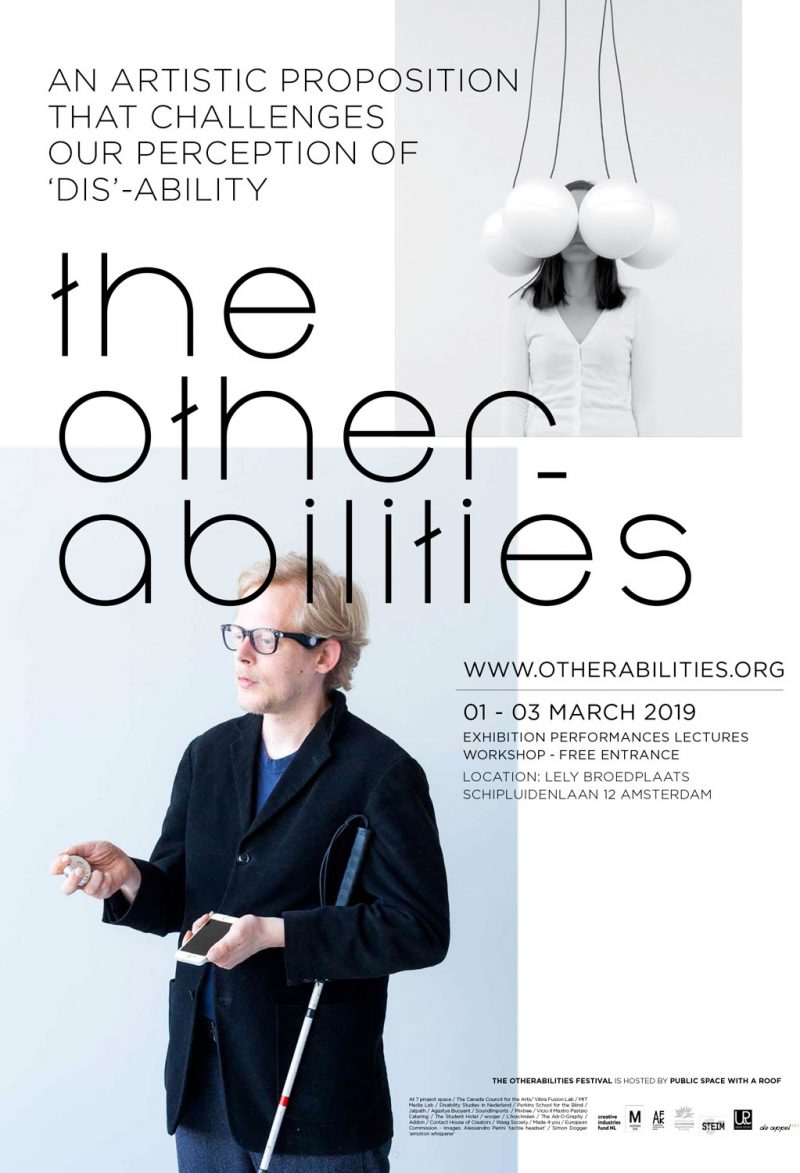 ---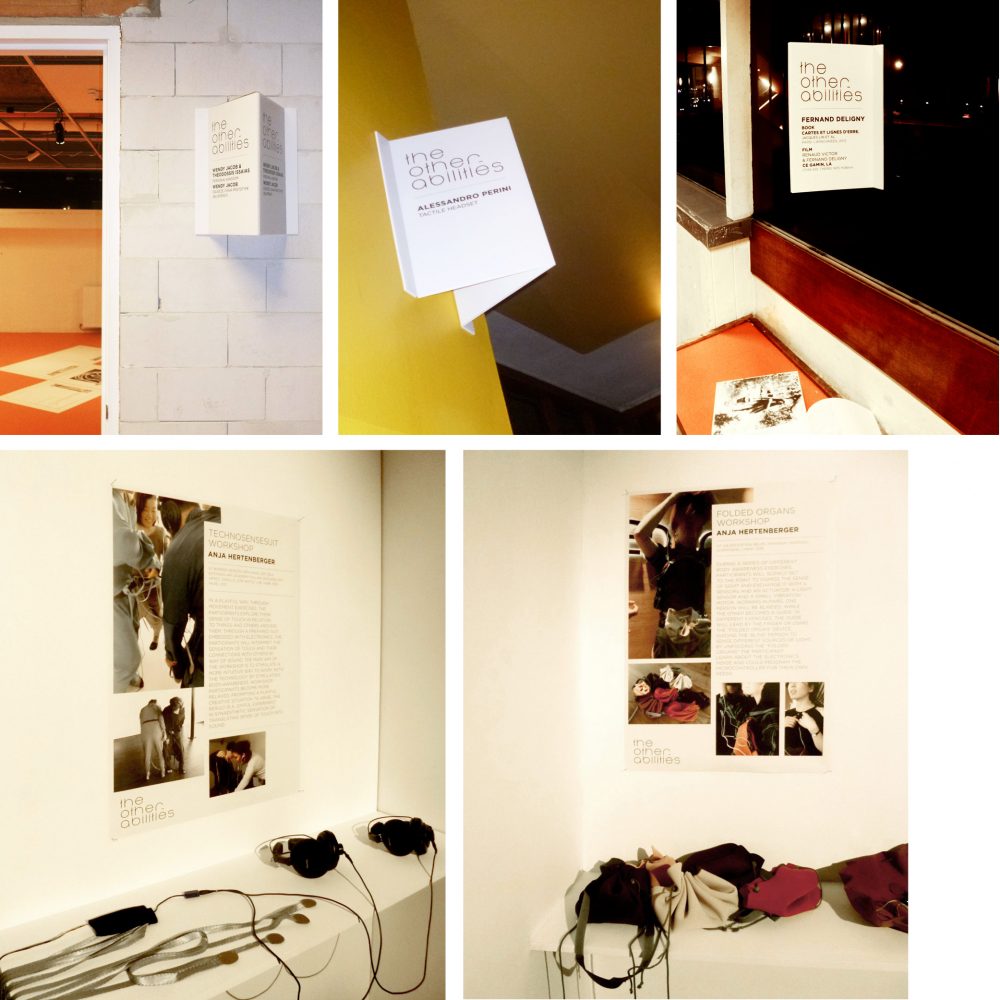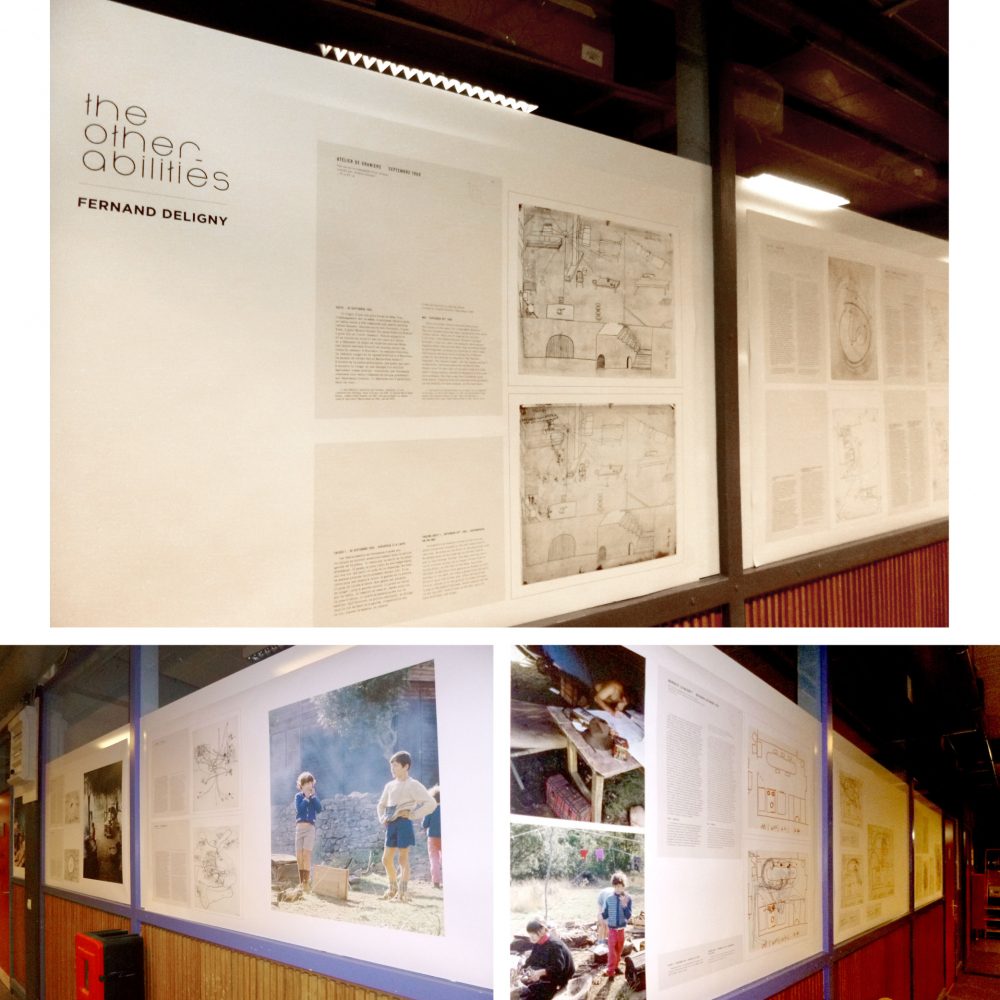 ---
For the OtherAbilities Festival (Amsterdam 1-3 March 2019) I contributed the festival ID, with ads, posters, flyers, social media communication, website, festival presence in the building of Broedplaats Lely, as well as exhibition design. Festival was curated by artist Adi Hollander (PSWAR) and art theorist Eva Fotiadi, and featured works by international artists and thinkers who's pioneer works center on the concept of shifting senses.
February 18th, 2019 § 0 comments § permalink