In Cargo of Clouds Isabelle Vigier and Anne La Berge observe how human use of data impacts landscapes in our contemporary world.
"Although data seems free flowing and innocuous it actually exists in the world physically. In Cargo of Clouds, we express the ways data is embedded in our physical world, and how the global networks supporting data circulation affects our experience of space. Central to the story is the question of how we are involved as individuals in systems that we do not control, but that have a profound impact on the world."
Read a full description of the project here (PDF)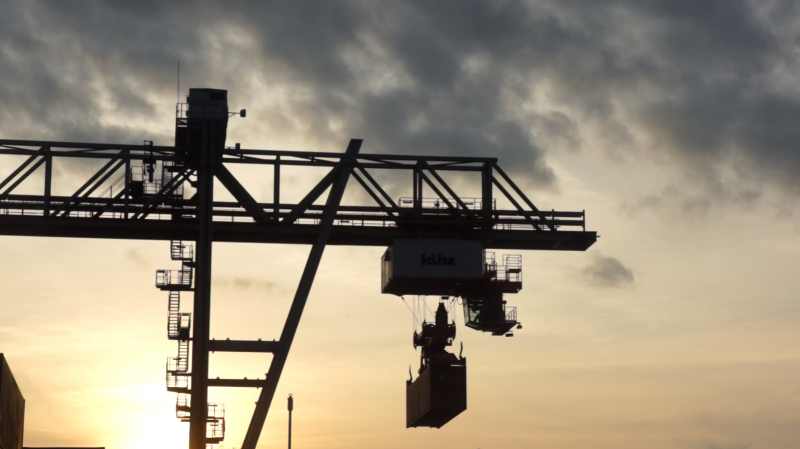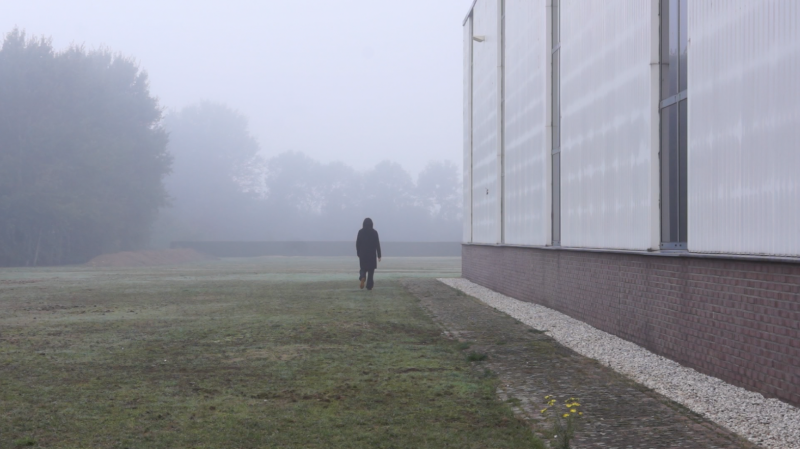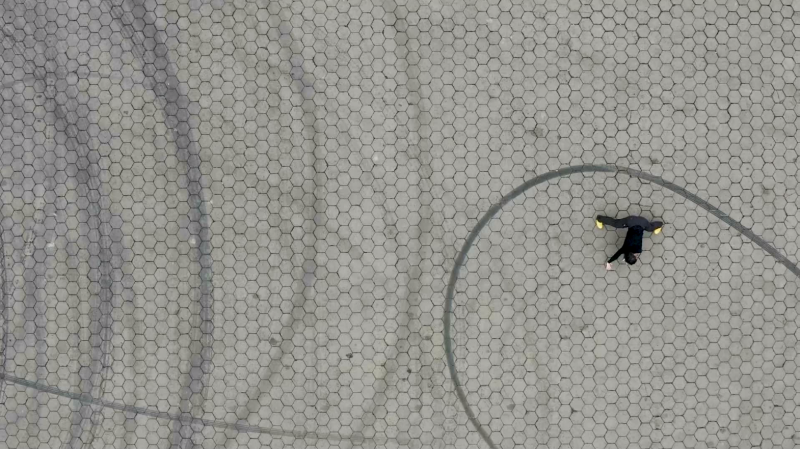 Cargo of Clouds, Installation for 3 screens and quadrophonic sound (2021)
Cargo of Clouds By Isabelle Vigier and Anne La Berge was filmed on location at the industrial port of Venlo, NL. It was produced by the artists with the Volsap Foundation. The project was made with the assistance of a powerful team of the artists' choice: sound designer Alex Booy, drone camera operator and technician Paul Beumer, dancer Valentina Campora and code developer Timo Hoogland.
Cargo of Clouds was made with generous support from Stimulerings Fonds, Prins Bernhard Fonds, Fonds Podium Kunsten, Norma Fonds. We also benefited from a residence with Intro InSitu, in Maastricht, and practical assistance from Splendor, Amsterdam. We are grateful for their support.